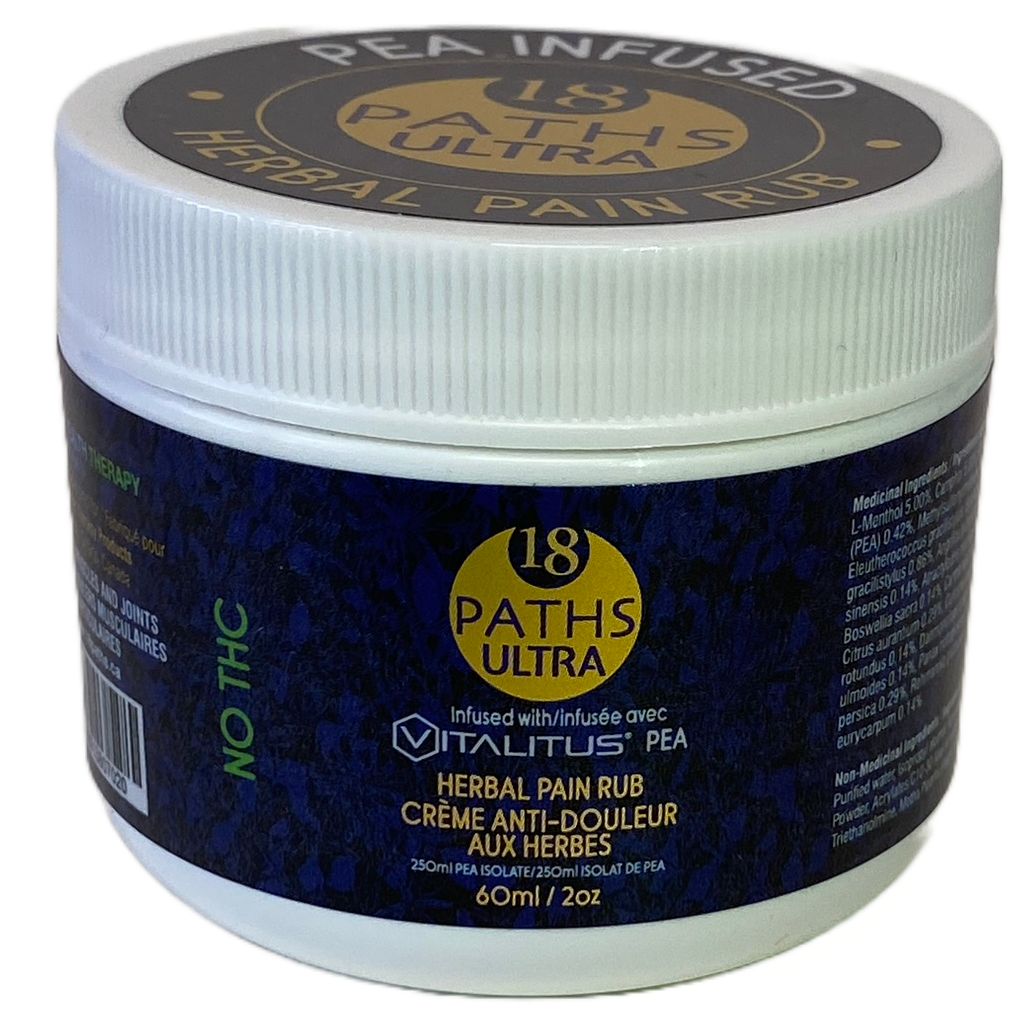 18 Paths Ultra Herbal Pain Rub with PEA
The Body's Own CBD
Regular price
Sale price
$45.00
Unit price
per
Sale
Sold out
View full details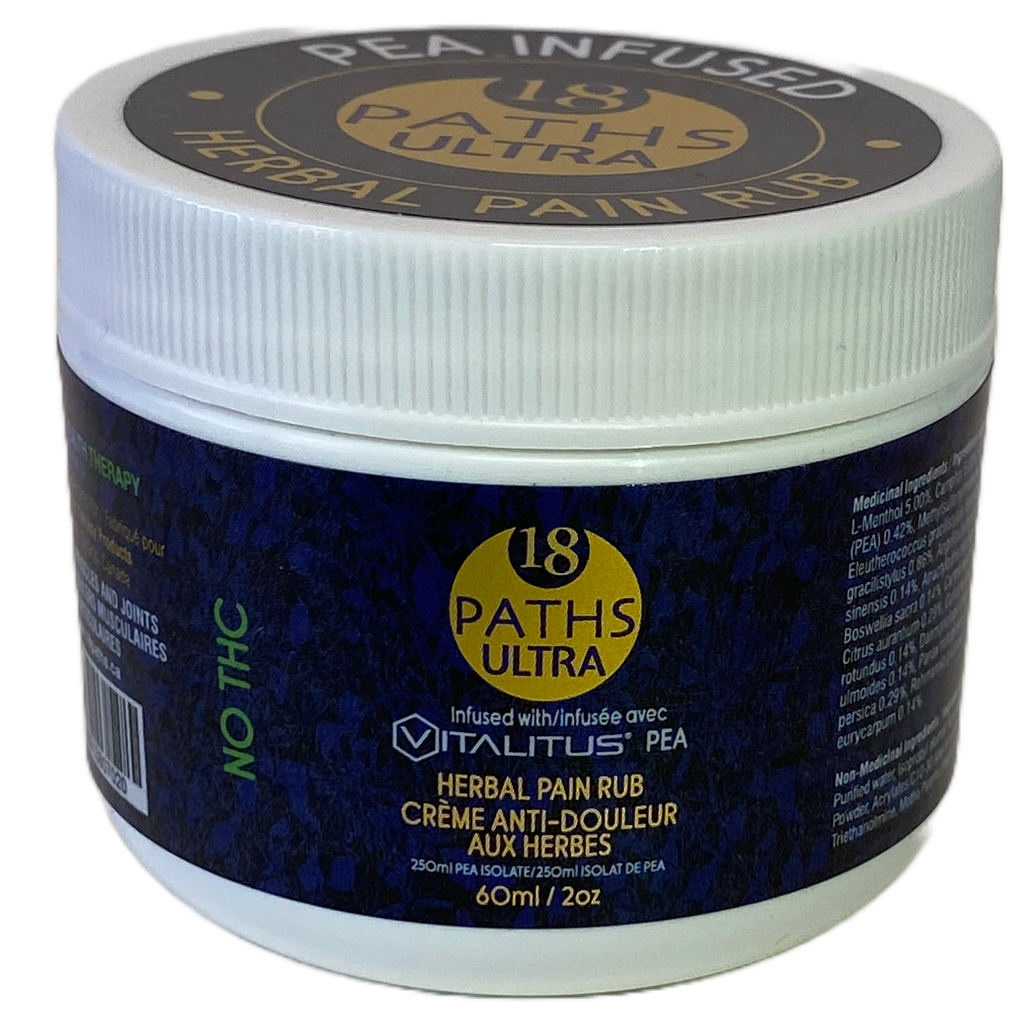 What is PEA? (The Non-Marijuana CBD)

PEA (Palmitoylethanolamide) is a natural compound considered part of the cannabinoid family that does not come from marijuana or hemp. It is a simple fatty acid derivative made in your body and also found in a wide variety of food sources such as peanuts and egg yolk (unlike CBD or THC). Primarily known for its anti-inflammatory and analgesic properties, the body makes it in response to stress and pain.

For those people who have found CBD to have effective anti-inflammatory and analgesic benefits, PEA is a natural and excellent alternative.

What Does 18 Paths Ultra Do?

Most topical CBD/THC CANNABINOID products rely on the CBD or THC to deliver the majority of the pain relief benefits for stiffness and soreness in your muscles and joints.


Simply put 18 PATHS ULTRA tops up your body's production of PEA, which it produces in response to stress and pain. The additional botanical ingredients help increase blood flow as well as delivering additional pain relieving elements - resulting in one of the most effective non-prescription pain relief products on the market.

Does 18 Paths Ultra Herbal Pain Rub contain THC?

PEA is not psychoactive (NO THC) or addictive. More than CBD or THC it binds to a larger number of receptors, which broadens its effectiveness. There are approximately 500 studies which show that PEA is safe, completely natural, incredibly effective, and alleviates certain kind of pain better than some of the most commonly used pain killers. For athletes, the possiblility of THC existing in CBD products makes the use of such products potentially problematic.

Pain Relief In Minutes

Consumers want relief from joint and/or muscle pain in minutes, not hours or days.

PEA on its own is a powerhouse. However, combining it with other rockstar botanicals truly takes pain relief up another notch. That is why 18 Paths Ultra can confidently state "Pain Relief in Minutes!"

Our unique formula absorbs quickly without leaving an oily residue and the mild aroma dissipates quickly.

More thank CBD or THC, PEA binds to a larger number of receptors, which broadens it effectiveness.
Non-Cannabinoid CBD
CBD has widely been touted as an effective, natural ingredient with many pain relieving benefits. However, there is still a lack of sufficient scientific evidence that proves its benefits, causing regulatory issues that still need to be addressed.

Fortunately PEA has an abundance of scientific proof of similar benefits to CBD and is totally approved as a dietary supplement in Canada, United States, Europe and Australia.
Summary: PEA vs CBD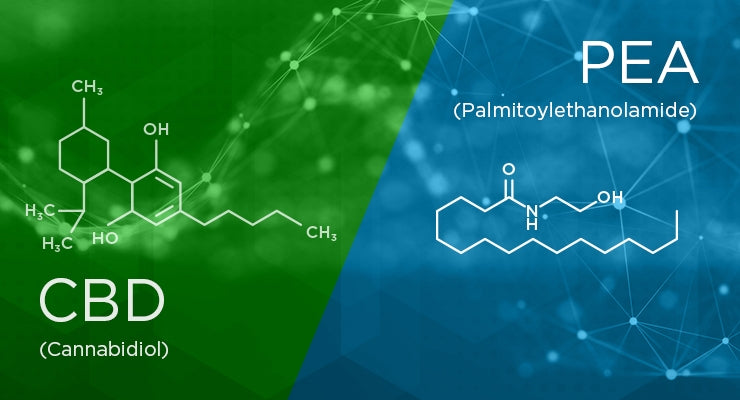 Origin

PEA: naturally produced in the body and from foods such as peanuts, eggs, soy beans
CBD: extracted from hemp or marijuana
Clinical Studies

PEA: over 500
CBD: minimal and non-conclusive
Safety

PEA: no toxicity or adverse affects
CBD: some evidence of adverse effects, more studies needed
World Anti-Doping Agency (WADA) Restriction

PEA: not listed as a banned substance
CBD: banned if contaminated with THC
Regulatory Approval

PEA: approved as a dietary substance in U.S. , Canada, Europe and Australia
CBD: not approved by FDA and European Commission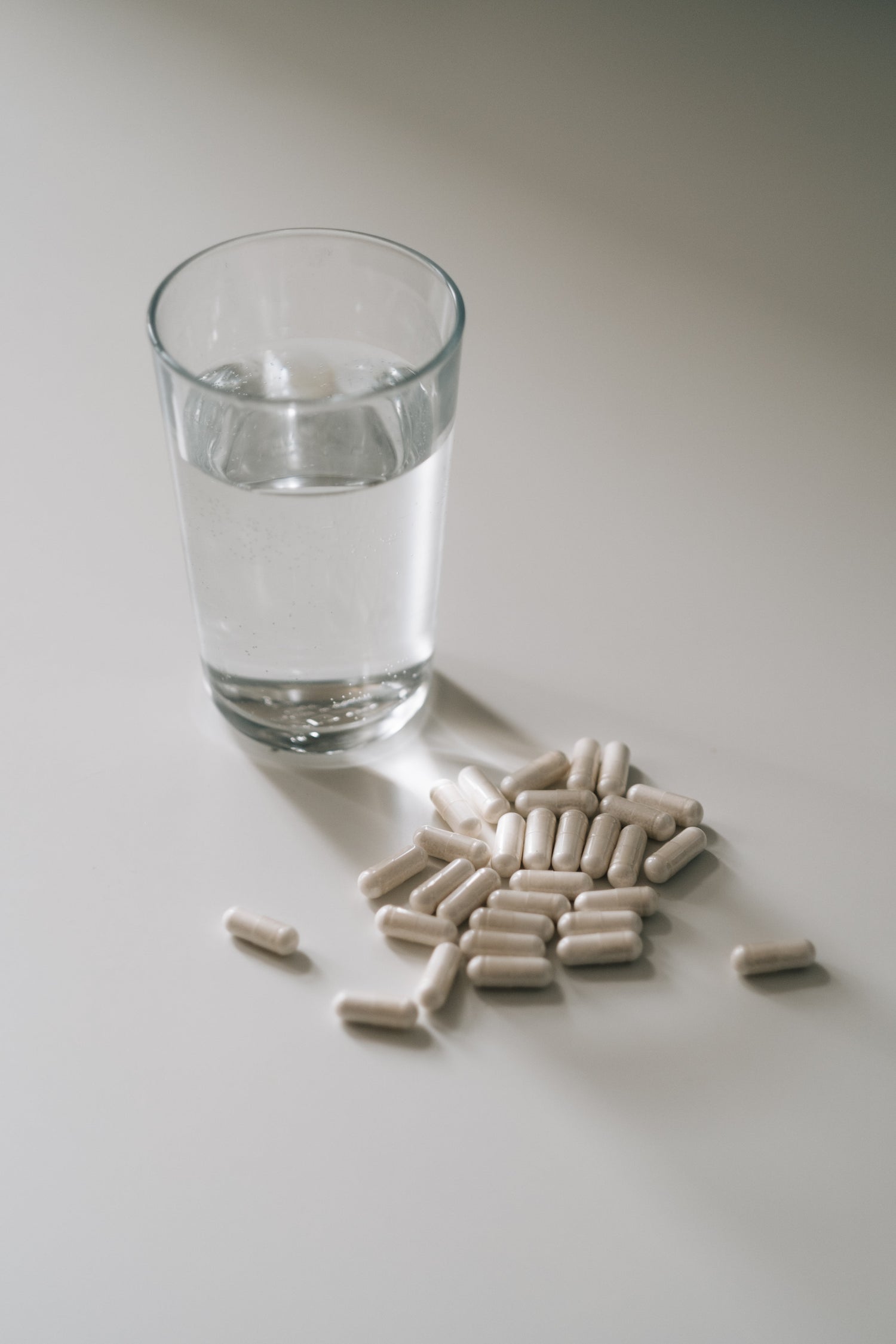 18 Paths Ultra Enhances The Attributes Of PEA With The Addition Of 18 Powerful Botanical Pain Relieving Ingredients
=
Less Reliance On NSAIDS (Non-Steroidal Anti-Inflammatory Drugs) To Reduce Pain And Inflammation
Drop us a line!
We'll respond to you within 24 hours. If you do not receive a reply email from us, please check your email spam folder, or call/text us at 647-917-9892.