Regular price
Sale price
$45.00
Unit price
per
Sale
Sold out
Relief in Minutes! 18 Paths Ultra Herbal Pain Rub with PEA is a potent topical botanical balm comprised of 18 powerful herbal pain relieving ingredients infused with Palmitoylethanolamide (PEA) for sore muscles and joints.

Please click here for the product brochure.
Share
View full details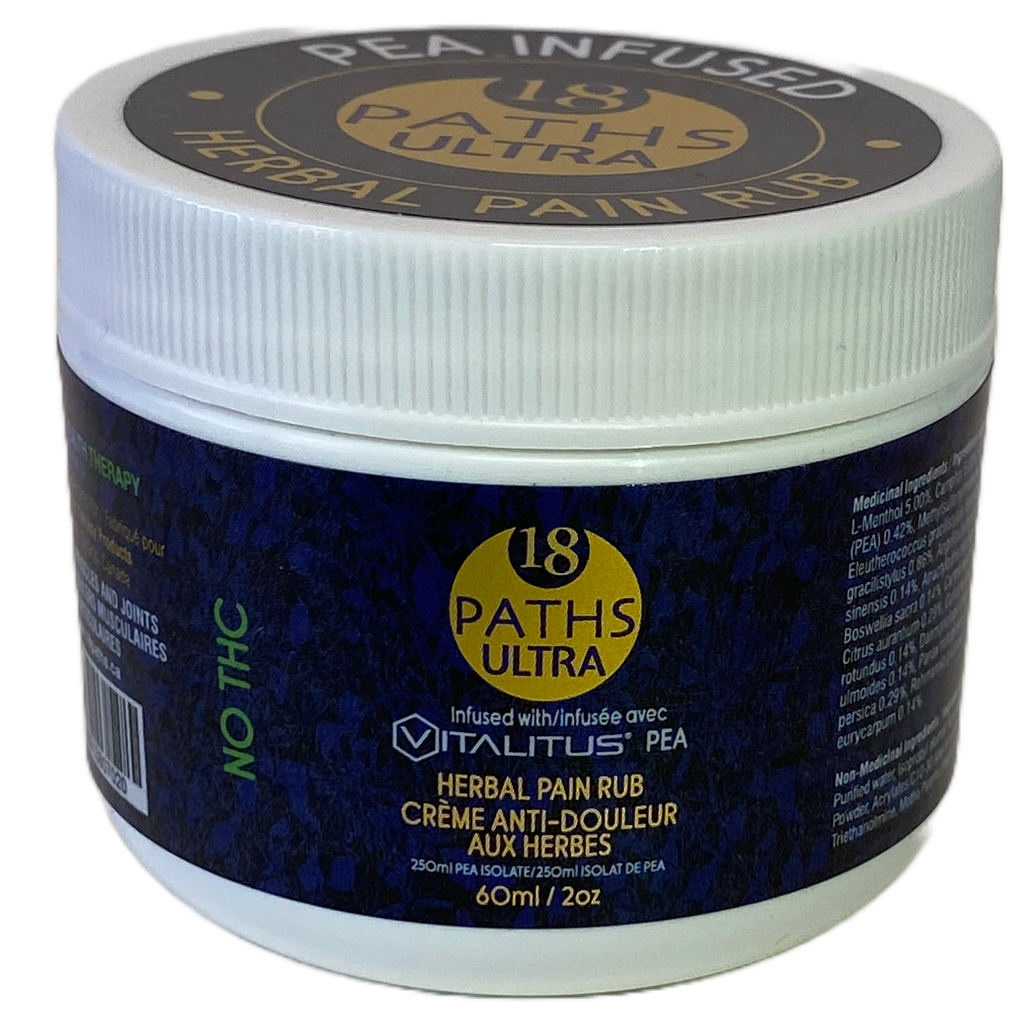 Product Features
How To Apply

For best results, apply 18 Paths Ultra Herbal Relief Rub directly on to the affected area. Rub and/or massage into the skin until solution dries. Massaging the affected area during application promotes nutrient absorption and increased blood flow - leading to faster healing and improved mobility.

Note: If the affected area is warmed (bath, shower, warm compress) prior to application, beneficial results are accelerated.


High Quality Pain Relieving Ingredients

Menthol
Camphor
PEA (Palmitoylethanolamide)
MSM (Methylsulfonylmethane, Dimethyl sulfone)
Eleutherococcus gracilistylus, Root bark
Angleica pubescens, Root
Panax notoginseng, Root
Carthamus tinctorius, Flower
Citrus aurantium, Fruit
Curcuma longa, Rhizome
Prunus persica, Seed
Rehmannia glutinosa, Tuber
Aquilaria sinensis, Stem sapwood
Atractylodes macrocephala, Rhizome
Boswellia sacra, Stem bark resin
Cyperus rotundus, Rhizome
Daemonorops draco, Fruit resin
Eucommia ulmoides, Stem bark
Sparganium eurycarpum, Rhizome